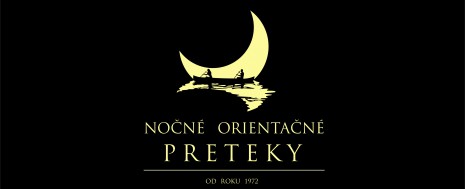 Wild water club kamikse Akademik TU KOŠICE,
and Department of Physical Education TU in Košice
would like to invite you to traditional
NIGHT CANOE ORIENTEERING RACE ON RUŽÍN DAM
RACE INFO
49th anniversary
Memorial of Euzeb Varga, 24th anniversary
RACE INFO
Location: Cottage TU Košice on Ružín Dam (cottage area Kozinec, near Margecany village).
Date: November 20th, 2021
Entry fee: €8,- per person before Nov. 17th, 2021, €10,- per person on site. The entry fee includes two refreshments and technical support during the race.
COVID-19 restrictions: all race participants need to be fully vaccinated. Maximum 100 participants.
Boats and their transportation: individual.
Categories: Teams of two touristic boats compete in categories C2 Men, C2 mix (min. 1 woman in team), K1 and SUP. The requirement to open category is participation of at least 4 teams in the category.
Precautions:
Recommended equipment – boat secured against sinking, life jacket (mandatory for racers younger than 18 years of age), flashlight, weather appropriate clothing, magnetic compass (can be provided by organizer). All participants start on their own risk. The organization of races follows the current COVID automat https://automat.gov.sk/, it is necessary to fulfill rules valid on the date of races. The program of the races can be changed or cancelled according to changes in COVID automat. In that case, the paid registration fee will be returned.
Program:
Saturday
12:00-13:00 registration
13:30-14:00 boarding and rules interpretation
14:00 start of the 1st round
16:00-17:30 refreshment in the finish of the 1st round
c. 17:30 start of the 2nd round
after return: refreshment at the cottage
c. 21:30 unofficial results announcement (after confirmation the official results will be announced with awards ceremony c. 21:50)
24:00 midnight tunnel chant
Registration:
Registration is required before 17.11.2021.
1. by registration form: HERE
2. or by e-mail to klub@kamikse.sk (registration form will be send back)
It is possible to pay the entry fee by bank transfer to the bank account SK2683605207004200184869 (note: "NOP" and name or nickname of the crew).
By registration competitor agree with making photo and video documentation and publishing them also with result list on website and social networks of the event organizer. The data wouldn´t be provide to any other company or person.
More information about us, race, rules, maps, photos etc. you can find on the link: http://www.kamikse.sk/nase-naj-akcie/nocne-orientacne-preteky-na-ruzine