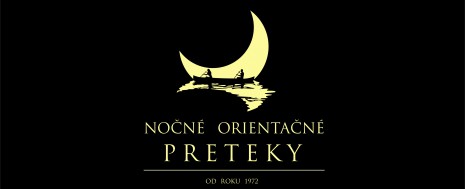 Wild water club kamikse Akademik TU KOŠICE,
and Department of Physical Education TU in Košice
would like to invite you to traditional
NIGHT CANOE ORIENTEERING RACE ON RUŽÍN DAM
RACE INFO
45th anniversary
Memorial of Euzeb Varga, 20th anniversary
Annual paddler´s race on the occasion of International Students´ Day
RACE INFO
Location: Cottage TU Košice on Ružín Dam (cottage area Kozinec, near Margecany village).
Date: November 18th, 2016 (accommodation possible 17. – 19. 11. 2017)
Entry fee: €6,- per person before Nov. 14th, 2017, €8,- per person on site. The entry fee includes refreshments and technical support during the race.
Boats and their transportation: Individual
Categories: Teams of two touristic boats compete in categories C2 Men, C2 mix (min. 1 woman in team) and K1. The requirement to open category is participation of at least 4 teams in the category.
Precautions:
Recommended equipment – boat secured against sinking, life jacket (mandatory for racers younger than 18 years of age), flashlight, weather appropriate clothing, magnetic compass (can be provided by organizer). All participants start on their own risk.
Accommodation:
At the cottage of TU Košice (limited number of beds, others please bring sleeping mats, sleeping bags, blankets etc., or individual)
Non-racers 5,- €/night for bed, 2,- €/night on the floor, racers – included in entry fee
Program (official):
Saturday
12:00-13:00 registration
13:30-14:00 boarding and rules interpretation
14:00 start of the 1st round
16:00-17:30 refreshment in the finish of the 1st round
c. 17:30 start of the 2nd round
after return: refreshment at the cottage
c. 21.30 results announcement
24:00 midnight tunnel chant
Registration:
Registration is required before14.11.2017.
1. by registration form: https://goo.gl/forms/fSeXgRCZYlHyhgzY2
2. or personally every Tuesday from 20:00 to 20:57 in the clubhouse of kamikse,
3. or by e-mail to klub@kamikse.sk
It is possible to pay the entry fee in person at the club or by bank transfer to the bank account SK2683605207004200184869 (note: "NOP" and name or nickname of the crew).
More information about us, race, rules, maps, photos etc. you can find on the link: http://www.kamikse.sk/nase-naj-akcie/nocne-orientacne-preteky-na-ruzine